M-Tech Laptops has teamed up with Marlin Finance to help provide M-Tech clients with more options for financing your computer equipment purchases. We believe Marlin Finance is the premier lending institute you need to expand your business or grow your personal empire.

Download Finance application
Print, Fill out and fax back to Tami 888-479-1100 or call directly 856-505-4164. Every effort to get back to you within two hours will be made.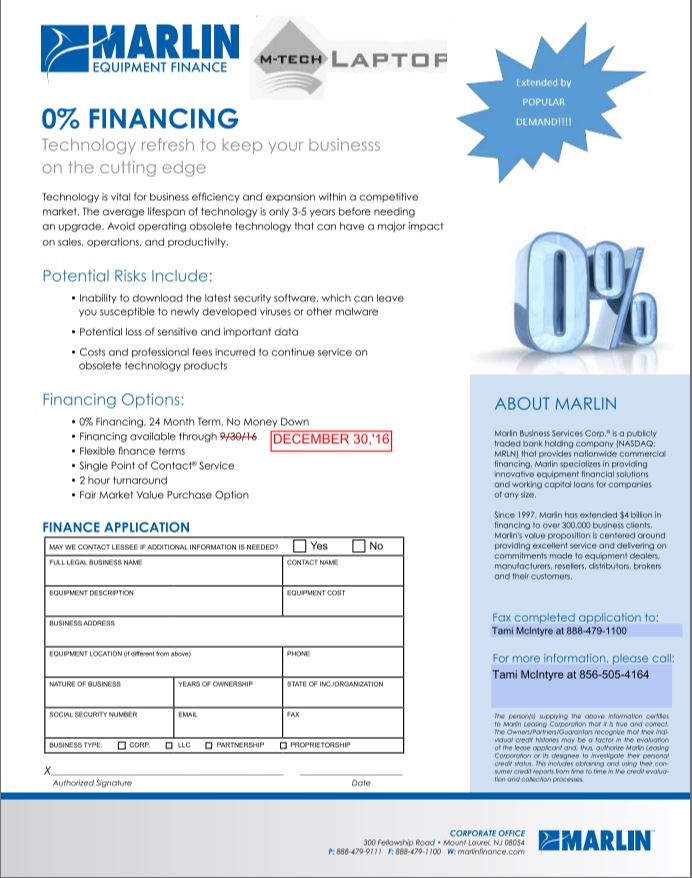 *This is our traditional financing not the limited time 24 month 0% promo. Non Business financing also available
Finance Calculator