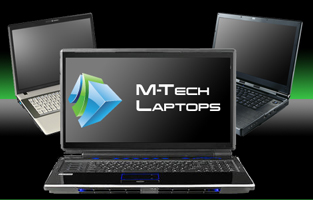 High-Performance Laptops
Login or Create your own M-Tech online account
M-Tech Laptops knows better than anyone else how to custom build a high-end performance laptop that will exceed your needs. M-Tech offers a complete line of laptops to meet your performance, portability, and ruggedized requirements. Sure, you can buy a name brand laptop anywhere, sometimes for just a couple of hundred dollars, but what are you getting? The bulk laptops from HP, Dell, Sony, etc., include mass-produced, dated technology loaded with tons of junk software you don't need or want. Between the old technology, poor construction, and junk software, these machines will consistently fail to do the tasks that you need them to do. Check out our truly custom laptops with the latest technology that's available nowhere else, unsurpassed build quality, and just the software you need. Click on a laptop category below to start your shopping: Should you have more than one category you need a laptop for, choose one that appears in all relevant categories. Click here to view, configure and order your custom M-Tech laptop.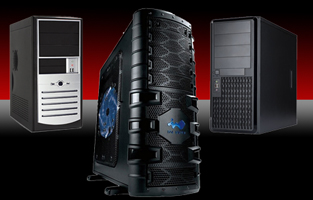 Business and Gaming Desktops
M-Tech is more than just the world's fastest laptop manufacturer; M-Tech provides a wide array of powerful custom desktop PCs that include business desktop PCs, CAD desktop PCs, graphics workstation desktop PCs, and the best gaming machines available anywhere. Click here to view, configure, and order our available desktop PCs.