The video card processes all graphics-related work (especially 3D) and delivers the resultant output to a connected display/monitor. Video card improvements move along at breakneck speeds - a new generation of video cards often replaces the old within 3-6 months. The GPU (Graphics Processing Unit) basically determines the features (e.g. DirectX 9 or DirectX10/OpenGL, HDR, and SLI or CrossFire) and performance level of a video card. Besides the GPU, the video memory specs (including video memory type, size and clock speed should be a deciding factor in how much performance your card will really give.
PhysX – GPU-accelerated physics
NVIDIA's PhysX technology taps into the parallel processing power of the GPU for physics computation. incorporated into both the Unreal Engine and Unreal Engine 3, the most popular game engines in the world, PhysX has been at the forefront in bringing physically simulated effects to games. Bringing to life things like rippling and tearing cloth, smoke that reacts to objects and characters in real time, and debris that is unique to how you destroy things, NVIDIA PhysX technology can be found in popular games like Batman: Arkham City, Alice: madness Returns, and The Secret World. For a complete list of PhysX-enabled titles, visit http://www.geforce.com/hardware/technology/physx/pc-games.
Behind PhysX is the power of the GPU. Unlike most CPUs, GeForce GPUs have dozens and in most cases, hundreds of parallel cores available for processing at the same time. When some cores are focused on rendering the images in a game, other cores can we used to render the physics in real time, producing a truly unique gameplay experience each time -objects in the game react as they would in real life, not in a scripted manner as has been the case in the past.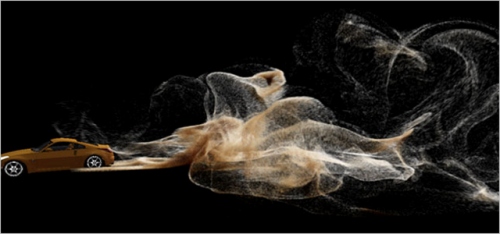 PhysX simulates smoke using detailed fluid dynamics models. Complex effects such as turbulence are depicted with incredible finesse and accuracy.
NVIDIA SLI – multi-GPU scaling technology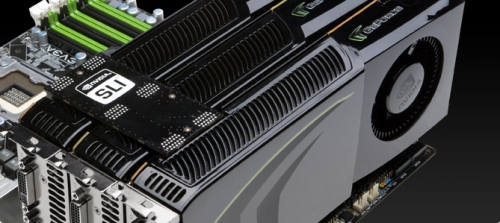 NVIDIA SLI technology links multiple GeForce GPUs together for dramatically improved graphics performance. With over 1,000 supported applications, SLI is the multi-GPU technology of choice for PC gamers (more than 9 out of 10 multi-GPU gamers use it, according to Valve's Steam Survey).
SLI features an intelligent communication protocol embedded in the GPU, a high-speed digital interface to facilitate data flow between the two graphics cards, and a complete software suite providing dynamic load balancing, advanced rendering, and compositing to ensure maximum compatibility and performance in today's latest games. It's seamless and just works!

Beyond just better performance, SLI offers a host of advanced features. For NVIDIA PhysX-enabled games, SLI can assign the second (or third) GPU for physics computation, while the other(s) are dedicated to graphics. For CUDA applications, a second (or third) GPU can be used for compute purposes such as Folding@home or video transcoding. Finally, for the ultimate in image quality, SLI antialiasing offers up to 64xAA with two GPUs, 96xAA with three GPUs, or 128xAA with four GPUs.
Built for DirectX11 Tessellation


Microsoft DirectX is the graphics technology powering all of today's hottest games. The latest version— DirectX 11—features tessellation for film-like geometric detail, compute shaders for custom graphics effects, and improved multithreading for better hardware utilization. The central feature of DirectX 11 and used in critically acclaimed games like Batman: Arkham City, The Secret World, and Max Payne 3, tessellation allows the game designer to pack an enormous amount of geometry in the scene without sacrificing performance. Tessellation enables a wide range of visual effects that have previously been out of reach, such as:
Organic characters with perfectly smooth curves
Super fine surface detail such as thorns, nails, and skin aberrations
Vast terrain rendering with complex geometric detail
Dynamic level of detail with seamless transitions
GeForce GTX GPUs, with their massively parallel computing cores, are perfectly equipped to handle the massive workload needed to activate tessellation in today's top games.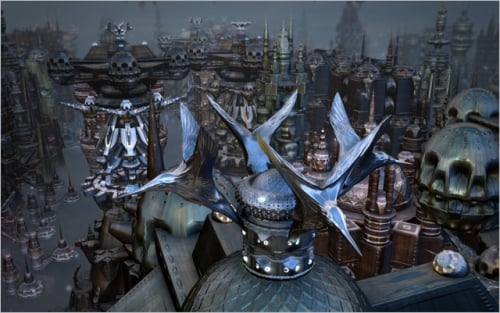 Tessellation makes it possible to create vast cities with almost unlimited detail as shown in the Endless City Demo.
CUDA – making more than just games run faster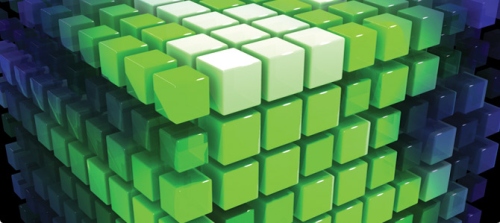 CUDA™ is a parallel computing platform and programming model invented by NVIDIA. It enables dramatic increases in computing performance by harnessing the power of the graphics processing unit (GPU). CUDA can be used for scientific modeling, geological research, and for calculating real-time physics effects in games. To learn more about CUDA and what it can do, visit http://www.nvidia.com/object/cuda_home_new.html.